Would you like to have an easy way to share good news and special sentiments with your most important stakeholders and customers? Forget about relying on impersonal and generic store-bought cards to convey your messages and get custom greeting cards from Printing Dynamics. Whether you're reminding clients about their next appointment or just saying "thank you," these cards are a perfect solution for you.
Printing Dynamics helps you develop and print to your specifications.
Our team offers more than four decades of professional printing experience, and we'd love to assist you with your custom printed items. Whether you know exactly what you're looking for or need assistance through the entire process, we're here for you. Take your next event or celebration to the next level.
Through our partnership with industry giant Carlson Craft. Whether you're looking for traditional wedding stationery or something that reflects the current trends, Carlson  Craft has it! From Save the dates to invitations, programs, accessories, favors and gifts for the wedding party.
BENEFITS
Finest Papers
"Online Proof" System

– Choice of imprint color
– Choice of lettering style
– Choice of font size
– Choice of verse/wording
– Preview typeset copy online

Quick Turnaround Time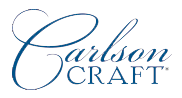 http://www.viewonly.carlsoncraft.com/
When you work with us, you'll get greeting cards that fit in with your key branding and communications, with options that include:
Cards in different sizes and shapes
Color, accent and envelope options
Templates for all occasions
Put an extra special touch on your correspondences with custom greeting card printing from the marketing experts at Printing Dynamics. We'll help you create contemporary cards for all occasions, from concept to creation.
Choose the size and style that's right for you, or bring in your own designs. From design and printing to mailing and distribution, Printing Dynamics takes care of all your custom greeting card printing needs. We'll create unique and memorable cards that are great for any occasion.
Options
We can create any configuration of sizes, but our most common requests are:
Tips
Share announcements or celebrate special events with custom cards
Create seasonal cards to generate revenue or for use as a marketing tool
Distribute cards to customers as a way of saying thank you for their business
Hours of Operation: Monday – Friday, 8:30 am – 5:00 pm
Providing Services in CORPUS CHRISTI, ALICE AND SURROUNDING AREAS